---
COMPANY: Arup
PROJECT: HS2 West Ruislip
SPONSOR:  ANV Measurement Systems
---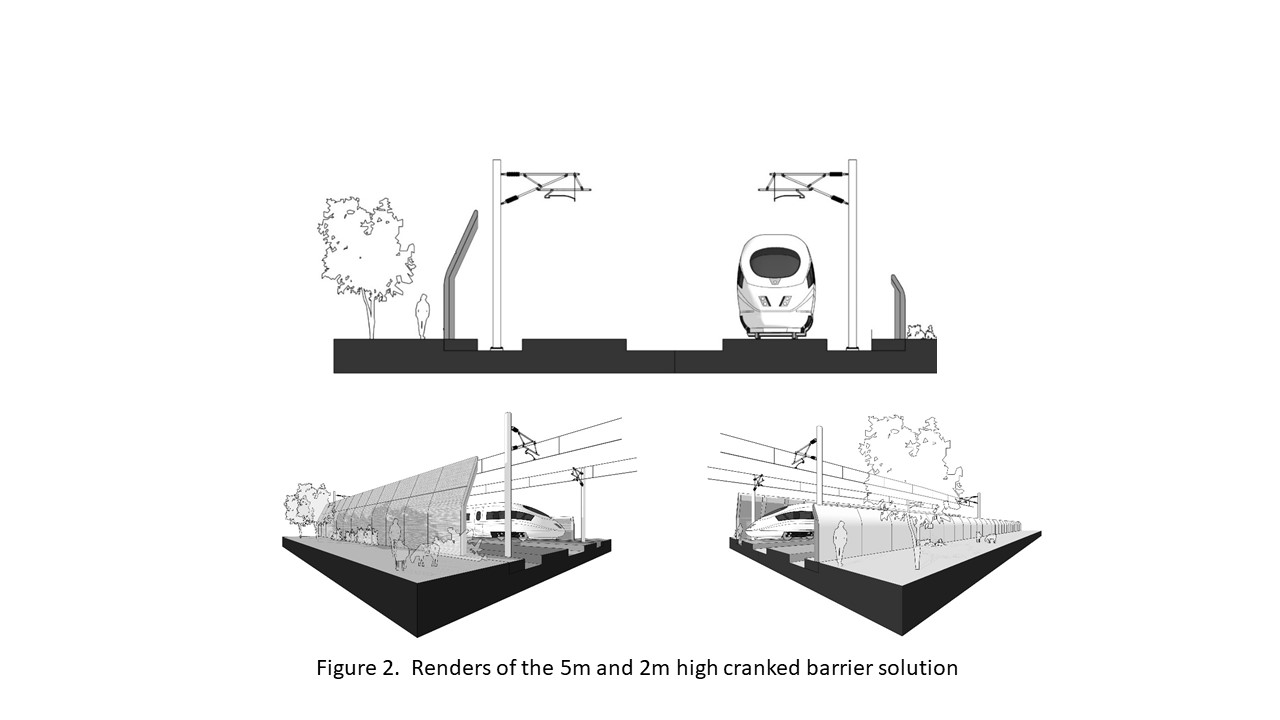 This project marks a significant milestone in the planning process for a nationally significant infrastructure project. This has been achieved using a robust optioneering approach to arrive at a solution that reduces noise as far as reasonably practicable on a physically constrained site, whilst mitigating visual impacts that conventional noise barriers can introduce.
The planning consent for noise mitigation included developing a high-quality noise barrier design for a challenging location. The solution maximises the barrier performance whilst optimising the height and distance from the track. Close proximity to the railway increases acoustic performance but provision is also required for trackside access for safety, inspection, and maintenance, and for inclusion of sound absorbing materials. The design uses cranked noise barriers that reduce the vertical face presented to surrounding communities by conventional barriers. The upper section of the barriers slopes inwards, creating a receding visual form that is sympathetic to the surroundings and improves acoustic performance by bringing the diffracting edge closer to the noise source. This results in predicted noise levels at the nearby communities below those reported in the Environmental Statement and meets the client's aim of taking reasonable steps to minimise noise.
---
JUDGES' COMMENTS:
The judges were pleased to see the emphasis put on engagement with the client and this project raises the bar in terms of expectations for noise mitigation. Much of the acoustics work focusses on detailed barrier attenuation predictions and makes it an interesting technical challenge.
FURTHER INFORMATION:
The video for this entry is available here.
---